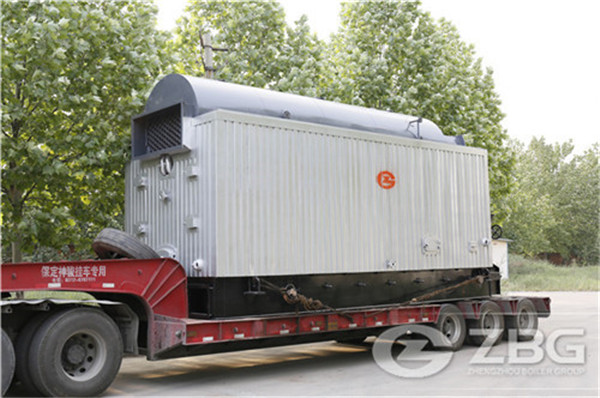 Capacity:6 ton
Pressure:1.6 MPa
  After cooperation with various departments of ZBG, we successfully cooperated with a paper company in Ireland. They purchased a 6 ton biomass steam boiler from us. The paper mill is one of the world's leading producers of fiber-based packaging, pulp and paper. They create packaging products that protect and promote goods, enable worldwide commerce and keep consumers safe; pulp for diapers, tissue and other personal hygiene products that promote health And wellness; and papers that facilitate education and communication.
  Steam boilers are important production equipment for paper mills, providing the necessary steam for the dry paper process. In the past, paper mills mostly used coal-fired steam boilers for production. However, with the development of production technology, enterprises began to pursue green development and began to use clean gas boilers such as gas steam boilers and biomass steam boilers for production. Among so many boilers, many paper mills use green-grade biomass steam boilers for production. The 6-ton biomass steam boiler is a common type of furnace used in paper mills.
  The 6-ton biomass steam boiler uses biomass pellets made from straw, rice straw, bagasse and other agricultural and forestry wastes as fuel, and the fuel cost is lower than other boilers. In addition, the boiler has the advantages of high thermal efficiency, perfect protection function, convenient operation and durability. It is an energy-saving and environmentally-friendly product, which is very suitable for paper mills.
  The quotation of the 6-ton dzl series biomass steam boiler is mainly composed of two parts: the main engine price and the auxiliary machine price. Among them, the price of the mainframe is almost the same, and the price of the auxiliary machine is different due to the specific configuration. Therefore, the price of a 6-ton biomass steam boiler is also different.
Please fill in the form below to send us a brief message, and we will get back to you as soon as possible.