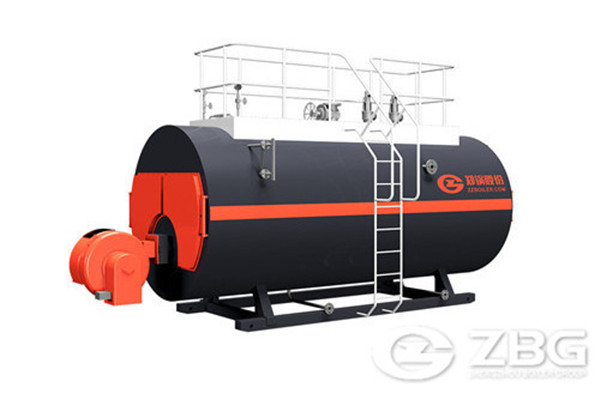 Capacity:15 ton
Pressure:1.25MPa
  Pune is now India's light and heavy industry and transportation center. India's largest car manufacturer Tata Motors is in Pune. The industries include metallurgy, pharmaceuticals, machine building, rubber, automobiles, glassware and sugar. The plastics, synthetic fibers, textiles and chemical industries are growing rapidly. In such an industrial production area, the demand for boilers is very large. In May last year, a local tire factory purchased a 15-ton diesel steam boiler from our company to supply steam.
  The details of 15 ton diesel steam boiler in Pune
  This 15-ton wns diesel steam boiler that exported to Pune is a shell-and-shell three-return pyrotechnic tube boiler. After the fuel oil is sprayed and atomized by the burner, the micro-positive pressure is burned in the corrugated furnace, and the high-temperature flue gas flows along the corrugated furnace to the back combustion chamber; then the front side is flushed to the heated surface of the threaded tobacco tube, and the convective heat transfer is before the arrival. Cigarette case; after the convection heat exchange in the economizer and flue gas condenser, it is discharged into the atmosphere through the chimney. The boiler feed water should be softened, soft water is injected into the cold water tank, and the cold water is pumped into the flue gas condenser. After the heat is fully exchanged with the flue gas, it flows into the hot water tank, and the soft water in the hot water tank is filtered and then pumped into the economizer, fully heat transfer and enter the boiler directly.
Please fill in the form below to send us a brief message, and we will get back to you as soon as possible.